At any point in time we have a number of interesting projects active at one stage or another in their development. Here are a few of our current projects one or more members of the team are working on –
The Paspartu Project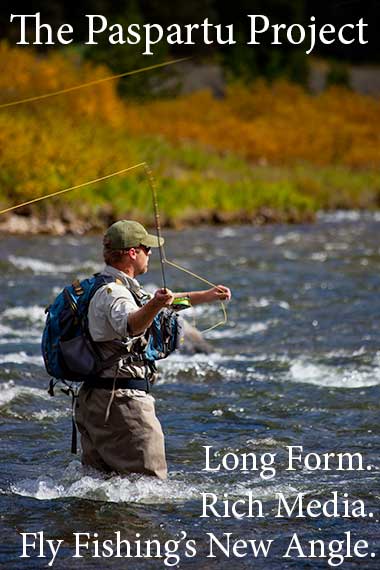 The past several years have been dominated by the development of The Paspartu Project; we're thrilled with how details have been and are coming together. We anticipate as our team of collaborators grows that we'll be dropping the first edition toward the end of Q1 2016.
New Digital Adventure Hunting Magazine
Team recruitment is currently underway for a new digital adventure hunting magazine, focusing on fair-chase, ethical hunting in the Northwest quadrant of the United States, Alaska and Western Canada . Look for an announcement Spring 2016.
Fly Fishing Educational Video Series
It's been over a decade since a fully featured video (set) has been produced for the new fly fisher or a 'fisher-to-be' contemplating entering the sport. We've teamed up with Zack Williams of PNW Spey Guides and editor of Swing the Fly to begin work on this (yet to be named) new video series.
A significant amount of work has been done on the Missouri River this summer as well on Puget Sound in Gig Harbor. Additional work in the field will be done in Idaho this fall.
Release date pending.